FLEXIBLE & COMPREHENSIVE COVERAGE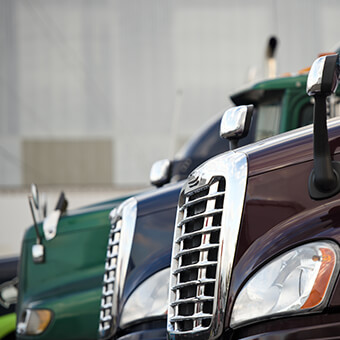 S-2international LLC arranges the movement of thousands of truckloads a year using a network of reliable and cost-effective partner carriers throughout the US, Canada and Mexico:
Dry Vans
Flatbeds
Step Deck/Double Drop Trailers
Conestoga Trailers
Temperature Controlled
Specialized/Project Cargo
Trade Show
We understand that each transportation challenge is different. Whether it is a tough lane, high visibility or seasonal surges - we can help. We evaluate the parameters of your truckload to help select the best truckload option. We offer two types of service levels to provide the right service, at the optimal price point.
CRITICAL TRUCKLOAD
Need faster or more specialized service?
ECONOMY TRUCKLOAD


Non-Expedited Truckload

Requires regular in-transit updates
24/7 communication with the truck, including the use of Macropoint
Time specific deliveries
Team service
Tight pick up windows

ETAs are estimated
Quality, vetted carriers providing non-expedited service
2 check calls per day
Solo driver
While our service price points vary, one thing is constant. Our truckload services are backed by thorough carrier vetting and review. What does that mean?
Careful vetting of each carrier, including the use of DOT, FMCSA, Carrier Monitoring Services, and referrals
Strong carrier shipment agreements with well-defined expectations
Insurance verified with the issuing agent
Detailed dispatch with 2nd layer of review by our Quality Control Representative
On-going review of carriers, including the use of carrier scorecards to ensure performance expectations are maintained
On-going development of our carrier base for maximum capacity for even the toughest lanes
With our top-notch, on-going review process and carrier development, customers have access to speed, flexibility, and cost-effective coverage.
Contact one of our specialists to handle your truckload needs and experience service delivered with heart.